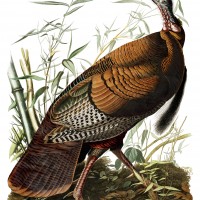 It's almost Thanksgiving here in the United States, that happy late autumn time when friends and families gather in the modern version of the traditional American harvest feast.
Many of us will sit down to an oversize platter bearing a whole turkey, roasted golden-brown.
But then comes the question: How do we find one wine to match them all?
Archives | Subscribe (free!) | Previous article: New Zealand's other grape: Pinot Noir Read article.