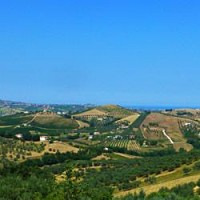 "One of my favorite wines!" My friend Meghan Levins, a local chef, jumped happily into the discussion when I posted a photo of today's featured wine, a Montepulciano d'Abruzzo, on social media. "Even the cheap stuff is awesome!"
"Exactly," I posted back. "I've never seen a pricey one."
Archives | Subscribe (free!) | Previous article: Feeling the burn Read article.